For That Natural Looking Makeup: Follow Really These Simple And Easy Tips!
Post by Tuba Qureshi | Dec 21, 2017
Natural looking makeup is the latest trend, most of the women these days are preferring more and more. Nowadays, women love to stay natural and use a very little amount of makeup on the everyday basis, simply to flaunt their natural beauty while hiding flaws (if any).
For that perfect natural looking look, you need only few makeup products. Since you are using very less amount of makeup, you must always ensure that you choose high-quality, 100% authentic makeup products made of natural ingredients. You must also make sure that whatever product you are using contain less of chemicals and more of natural extracts.
Sephora, a premier online beauty shop known for offering finest quality beauty products at reasonable rates. All products offered by the portal are quality assured and are of the top, popular brands. Furthermore, you can buy branded beauty products from Sephora at best-discounted rates by availing discount codes and special offers.
Follow these essential beauty tips of applying makeup for that naturally beautiful look-
Moisturize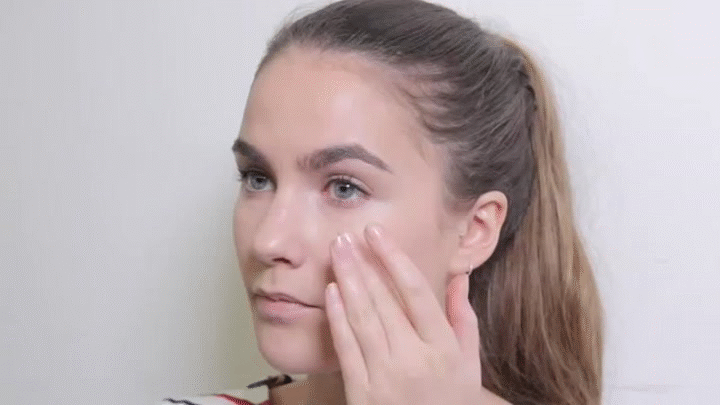 For creating a perfect base, it is very important to apply a moisturizer. Moisturizer, not only hydrates your skin but also promote anti-aging benefits. It evens out the skin texture and creates a perfect palette for you to begin makeup routine.
Conceal
The next most important step you must follow is hiding away all your flaws like dark circles, blemishes or fine lines with a concealer. By doing so, you will get rid of the imperfections and you will not see your dark spots, fine lines, and dark circles and your skin look flawless undoubtedly.
Light Foundation Or Compact Powder
Now, use a light layer of foundation on your face to finish off the base makeup routine. You can even use a compact powder and slightly dap on your face with a sponge. Always make sure that you apply foundation either using a sponge (if it's a liquid foundation) or brush (if it's a compact foundation) to evenly blend the foundation to get a non-streaky, even and natural look.
Neutral Shadow
Now, sweep a neutral shade eyeshadow over your eyelids in order to get a muted yet natural looking beautiful eye. Always ensure to choose a color which is either a shade or two darker tones than your natural skin tone. This will create a comparatively more dramatic, natural-looking eye.
Little Mascara
To complete your natural looking eye-makeup you must brush a little mascara to volumize your eyelashes to make them look thicker and dense. By doing so, your eye will look naturally wide and your eyelashes will complement your whole eye makeup elegantly.
Nude Lipstick
Now, complete your natural-looking makeup with a long-lasting lipstick or a lip-gloss. For natural lips, you must apply nude shade lips colors such as peach, pink or sand colors. Apply a little lip gloss before applying the lipstick in order to get even lips.
Make your shopping for branded cosmetic products budgeted by availing Sephora voucher codes.
Sign up to collect offers
Collect offers
on Your phone
Get your hands on our Mobile Apps for Android & iPhone for offers on the go
Download App
Great savings at top stores with our voucher codes, coupons & discounts