4 Basic Beauty Care Tips You Must Follow This Winter Season!
Post by Sameena Farooq | Nov 17, 2017
Your skin is something which needs to take care the most. Be it extreme summer or winters, your skin can get damaged and need to be taken care.
Nevertheless, winters are particularly hard and require more care as the dry wind, and chilly weather can make your skin dry up causing flakes to your skin. Plus a regular skincare regimen would hardly help in such times. The season requires more extra care and more protection from outside dry winds. Som, what are you planning to cope up with the winters?
Your skin needs more than just pampering to keep it healthy and glowing. Below is some essential beauty tip that you could follow for this season and help your skin in getting affected by outside dry winds.
1. Start with Cleansing your skin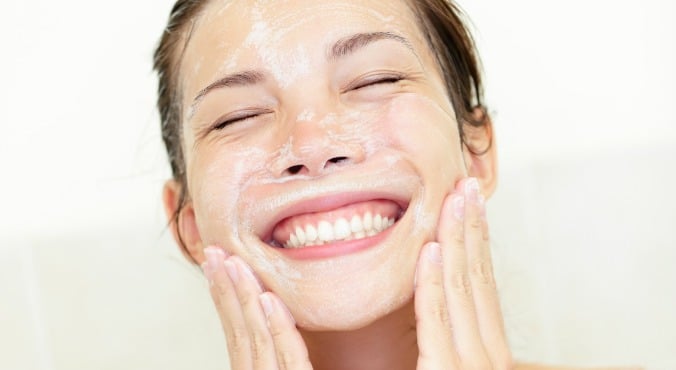 No matter which product you choose, the most you need to take care is cleaning process. As people sometimes forget that just face wash is not enough but to bring out the impurities from the skin you need to do a proper cleansing. This you need to follow whole year, irrespective of the season. You can cleanse your face with cold milk and cotton ball to prevent excessive dryness during the winter season.
2. Scrubbing is the next step
Scrubbing helps in exfoliating impurities and dead cell inside the skin. Yes, a skin is beautiful only if it is cleaned from inside and scrubbing helps in cleaning your skin from deep inside. You can enhance your scrubbing experience by making your own scrub which can be made with mashed ripe banana, mashed apple, honey, and a Mild scrub.
This will help you in keeping your skin beautiful from inside.
3. Toning to tighten up the skin
After scrubbing impurities from skin then you need a toner that helps you in tightening your skin. Choose a mid toner as a harsh toner can disturb your skin's PH levels.
Toning not only binds your skin but also prepare it for the moisturizer.
4. Moisturizing for smoothening of skin
The last step to treat your skin with is moisturizing as it helps in keeping your skin smooth. If you are not a chemical lover then you could use natural moisturizer and can apply almond oil or extra virgin olive oil.
Lightly massage this into your skin till it absorbs and then leave it on.
Buy beauty products for cleansing, scrubbing, toning, and moisturizing from Fave now.
Sign up to collect offers
Collect offers
on Your phone
Get your hands on our Mobile Apps for Android & iPhone for offers on the go
Download App