5 Beauty And Makeup Hacks Every Woman Should Know!
Post by Sameena Farooq | Dec 06, 2017
We, women, often face beauty emergency especially while going to office or college daily. There are chances that we get late to our offices and colleges because of getting ready up and doing makeup. Sometimes, we face so much trouble and the problem associated with our beauty and makeup that it becomes tricky to get ready on time and still look gorgeous.
For all those busy bees here are the best solution and solid makeup hack tips that make you look gorgeous in no time without spending hours in doing your makeup.
Below are some easy makeup tips that will make you look gorgeous and beautiful without being a professional at it. Well, these makeup tips for glowing skin will give you just what you want. Try them out to get an instant glow in one minute flat!
Buy these essential makeup and beauty products from Sephora as it offers best beauty products at reasonable price.
Make your hair look thicker instantly!
For this, you need to buy a hair blower!! Let's see how it works.
Flip your head upside down while you blow dry and avoid frizziness by attempting the dryer downwards from the roots, and pull hair gently away from your scalp to maintain the pull. This trick will give you bouncy hair in no time.
Get rid of fluffy eyes!
Buy essential facial kit! Let's see how it works.
Use your ring fingers to press gently on the orbital bone, stimulating from the inner to outer corner of your eyes and repeat this process four to five times. This will arouse blood circulation which results in reducing the puffiness around your eyes.
Curl your hair naturally!
Buy some bobby pins! Let's see how it works.
Twist the strands of your hair until you see the twisting touching the roots of your hair. Then wrap the strand around your scalp into a small circle and pin it down with the help of bobby pins. Repeat this process on all parts of your hair and let it stay overnight. In the morning, remove all the pins and use your fingers to separate the waves. You will see gorgeous looking hair in no time and this will save your time in making up hairstyle.
Set your lipstick longer on your lips!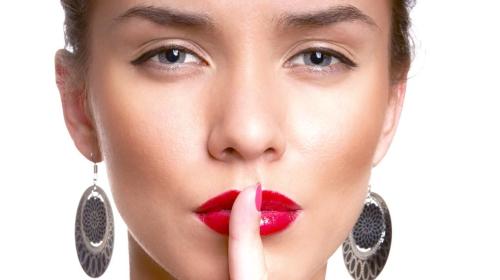 Buy a good lipstick and translucent powder! Let's see how it works.
When you have applied your lipstick perfectly on your lips then hold a tissue over your lips lightly and sprinkle a bit of translucent powder over the tissue. This will help your lips to set the lipstick so that it lasts for a longer time.
Get Glossy cheeks in no time!
Buy a good lip balm! Let's see how it works.
Apply some lip balm on your cheeks and tap the excess along your cheekbones. Then, spread it using your fingers on brow bones in a half-moon shape. This will give your cheeks a shiny appearance.
Sign up to collect offers
Collect offers
on Your phone
Get your hands on our Mobile Apps for Android & iPhone for offers on the go
Download App