Tasty And Reasonable Lunch For Your Kids!
Post by Sayantika Mukherji | Nov 07, 2017
The time has come to start planning school lunches again. Whether last year's ideas have grown boring or you've had to downsize your budget, it's time to look for school lunches that are as cheap as they are tasty and new.
Here are some of the best school-lunch options. Matching them with discounts and offers at Fave will leave your budget in good hands. Grab all your food offers now!
Chicken-and-Cheese Kebabs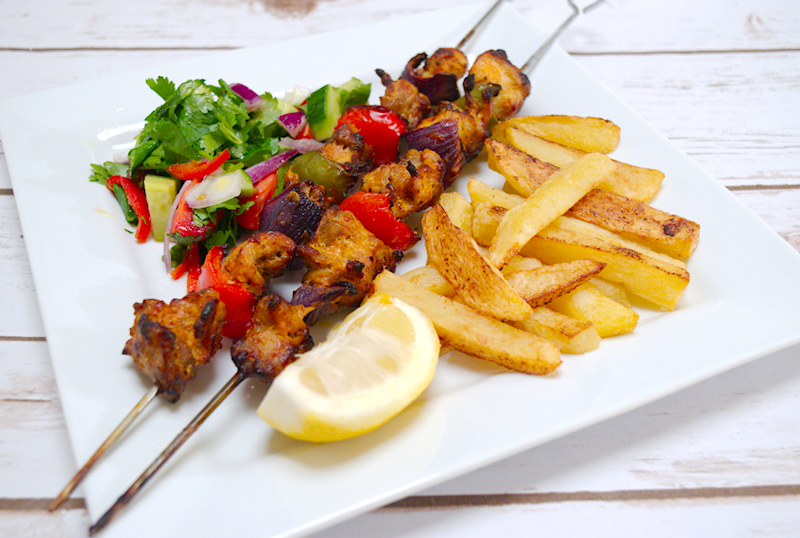 The brilliance of kebabs is that they allow you to mix and match different foods, and products bought in bulk can be minimized into great meals. Purchase a block of cheese and dice it into squares, then fry up a chicken breast and chop it into small portions. All you need now is to skewer them on a stick. Both chicken and cheese store well, so you can make several kebabs from a single purchase.
Peanut Butter and Banana Wraps
Peanut butter and jelly sandwiches can be boring, and those extra sugary jams your kids like aren't necessarily healthy. Upgrade your child's meal to something tastier and healthier without increasing the cost by slathering a tortilla with peanut butter and wrapping it around one half of a sliced banana. The other half can be used for the next lunch. Altogether, you can make each meal for as little as a dollar. Your child will get more protein and potassium, and lunch will be unique.
Cucumber and Cream Cheese Sandwiches

They may not sound like much, but cucumber and cream cheese sandwiches are simple to make, cost little and taste amazing. All you need to do is slice some cucumbers, add them to your child's favorite kind of bread and then slather each piece with some flavored cream cheese. If you include a cookie cutter in the lunchbox, your kid can trim away the crust and dip the sandwich in a thermos of soup for an easy and well-balanced lunch.
Get your Fave Voucher Codes and give your kids the tastiest lunch boxes!
Sign up to collect offers
Collect offers
on Your phone
Get your hands on our Mobile Apps for Android & iPhone for offers on the go
Download App
Great savings at top stores with our voucher codes, coupons & discounts