Consider These Super Easy & Highly Effective Home Remedies For Treating Dead Skin Cells!
Consider These Super Easy & Highly Effective Home Remedies For Treating Dead Skin Cells!
Post by Tuba Qureshi | Sep 13, 2017
Dead skin cells, seems to be a nightmare for most the people these days. Dead skin not only spoils a person's natural complexion but also hampers the skin by making it dry, dull & dark. Furthermore, they clog the pores and do not let the moisture penetrate into your skin which indeed makes your skin looks dehydrated.
Removing dead skin cells is not a big issue these days, as there are myriads of creams and treatment available in the market. Sephora is a one-stop destination for those who are seeking for best beauty treatments, skin care, hair care, health & beauty products at competitive rates. Make use of this portal to grab the best out of the beauty products. Given below are some of the common home remedies which you can opt for treating and removing dead skin cells.
Sugar Scrub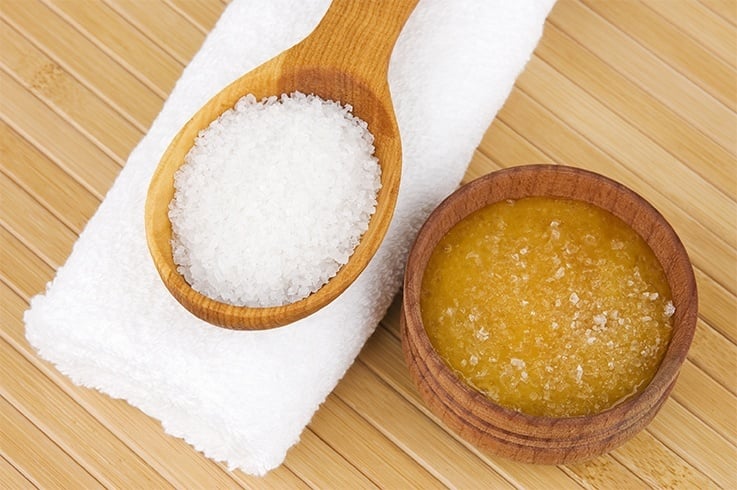 Sugar, being the natural exfoliant, the granules of sugar is very effective in sloughing off the dead skin cells without even being harsh on your skin. Furthermore, sugar granules act as a humectant, which indeed keeps your skin hydrated all day long. To make this sugar scrub at home, you need to mix sugar granules with any type of natural oil such coconut oil, jojoba oil, olive oil or avocado oil. Try, using this scrub thrice a week to get that flawlessly beautiful skin.
Salt Scrub
Yet another highly effective and widely preferred scrub used for removing dead skin cells is Salt scrub. It is because of the abrasive action of the salt scrub, the dead skin cells can be removed gently without harming the skin. Since salt is the natural antiseptic, it not only helps in eradicating the dead cells but also kills the harmful microbes present on your skin. To prepare a classic salt scrub, simply mix a portion of slat with the carrier oil of your choice like coconut oil, olive oil, etc. Further, to make this scrub even more beneficial for your skin, mix a tablespoon of herb of your preference along with the few drops of oil and a portion of salt. Gently massage this scrub on skin twice or thrice in a week to see effective results.
Oatmeal Scrub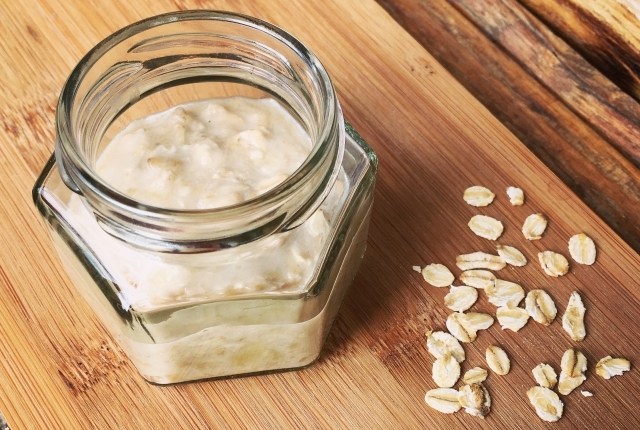 Apart from removing the dead cells, this oatmeal scrub also offers a soothing effect on your skin. It is an ideal scrub for those who have extremely sensitive & irritated skin. Simply combine a portion of oatmeal with the luke warm water and keep aside for some time. If you want you can also add a few drops of carrier oils to the mixture. Gently massage this very effective scrub onto your dead skin area regularly and you will get a smooth, silky skin in just a few days.
Coffee scrub
A coffee scrub not only helps in removing dead cells but is also helpful in stimulating circulations. For those who have dry, rough knees and elbows must try this super easy to make and apply scrub on the affected areas so as to get smooth skin. Simply mix a cup of ground coffee with a half cup of olive oil or coconut oil and apply the mixture on your dead skin and scrub gently. After two to three uses, you will find a visble result, i.e. the affected areas will gradually turn be become smoioth and silky. You can also add some portion of sea salt in th mixture in order to boost the abrasive action further.
Sephora discount codes will definitely make your shopping experience for the branded beauty products reasonable and convenient.
Sign up to collect offers
Collect offers
on Your phone
Get your hands on our Mobile Apps for Android & iPhone for offers on the go
Download App