Now Give Your Look A Classy Blend! Shop All Classic Watches From Zalora!
Post by Sayantika Mukherji | Aug 08, 2017

You nowadays don't restrict yourself when it comes to fashion thus you want always to give your fashion and your style statement a new blend with exclusive watches. Watches are nowadays not only suitable for a time but also they give your persona a trendy shape that enhances your complete inner and outer self. There is a wide assortment of watches to shop for women. You can choose from any sort of watch according to your choice and preferences and accordingly, you can team it up with your outfit to set yourself apart from the crowd. To stand apart you don't need big techniques or something just make sure whatever you wear you carry everything nicely that completely goes well with your persona.
Time to turn everyone's head with your trendy and appealing style statement? Then, it is time to embrace Philippines' most authentic online fashion store, Zalora. Zalora brings to you a complete world of fashion to your doorstep. For men and women alike, Zalora offers the most versatile range of designer clothes as well as trend-inspired accessories. Buy any fashion product and guarantee yourself with its quality as it is completely involved with the brands.
Let's take a look at the most trending brands in women's watches:
Michael Kors:
A glamorous style from the Darci collection by Michael Kors. The beautiful watch has a glittering bezel around the dial that features rose baton hour markers and slender rose hands. And this particular watch gets fasten with a rose metal bracelet that makes the watch more attractive.
Olivia Burton:
This brand is actually for the women who love to wear big dial over their wrist. As you can find all sort of big dials with attractive blends in this particular brand.This stunning ladies Olivia Burton Big White Dial watch has a rose plating case and is fitted with an analog quartz movement. It is fastened with a purple leather strap and has a white dial.
Vivienne Westwood:
This is actually a bit costly as this is a renowned brand and has the most amazing collection of watches if you wear this with your outfits you will definitely be creating your vibes around people. This stylish design has a round silver dial with a heart motif in the center and rose hour makers. It is finished with a petite orb charm and fastens with a jewellery clasp on a two-tone metal bracelet.
Tommy Hilfiger: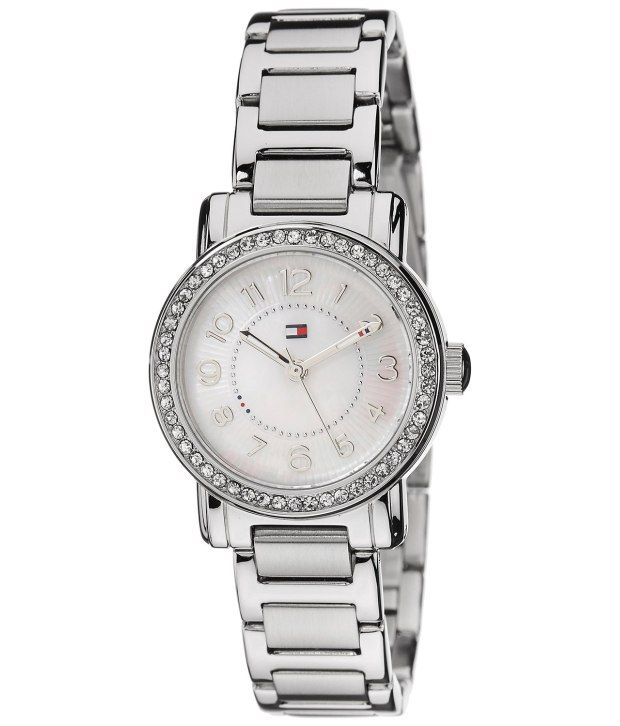 Tommy Hilfiger watches epitomize the classic cool American style with a twist. A Tommy Hilfiger watch features traditional design ideas youthfully updated. This particular brands watch range from dressy metallic to stylish ad understated leather or more playful and practical plastics, many with additional features such as the date and water resistance.
Grab your watch now and just apply Zalora Voucher Codes and grab your best-suited collection now!
Sign up to collect offers
Collect offers
on Your phone
Get your hands on our Mobile Apps for Android & iPhone for offers on the go
Download App
Great savings at top stores with our voucher codes, coupons & discounts