Make A Headway Into The Dream Hotels Of Thailand And Count Upon An Experience Of A Life-time
Make A Headway Into The Dream Hotels Of Thailand And Count Upon An Experience Of A Life-time
Post by Sujata Sanyal | Jul 28, 2017
Travel is a great eye-opener and provides you a kaleidoscope of a country's cuisines, cultural ethos, and its historical landmarks. One such pulsating country in terms of its commercialization, cultural diversity that also includes its Buddhist-centric culture is Thailand. Besides, offering breathtaking resorts and beaches, it also offers you luxurious hotels and a string of boutique and budget hotels.
Southeast Asia premier and original online flight cum hotel booking portal AirAsiaGo has been a great hospitality service provider with regard to hotel accommodation and air flights. You can get their discount deals in your favor by viewing their best offers, all from the soothing confines of your home.
You can cherry pick from the list of these hotels that are the ultimate in comfort and luxury:
The Siam
It is an enchanting luxury hotel and the hotel blends Thai influences with the creativity of Art Deco. The Siam is situated on the brink of the centre of Bangkok and offers easy entry to the city's primary temples as well as museums. You can reach anywhere in these areas by embarking the river boat of the hotel.It has a lengthy pool that is 23 metre long and the opulent looking Opium Spa. Its properly maintained gym and meditation unit is sometimes used by the royal family of Thailand and it also houses a library plus a movie theatre. The standard rooms number 28 and are actually suites with raised wooden ceilings,huge beds and massive bathrooms with refined tubs.
Mandarin Oriental Bangkok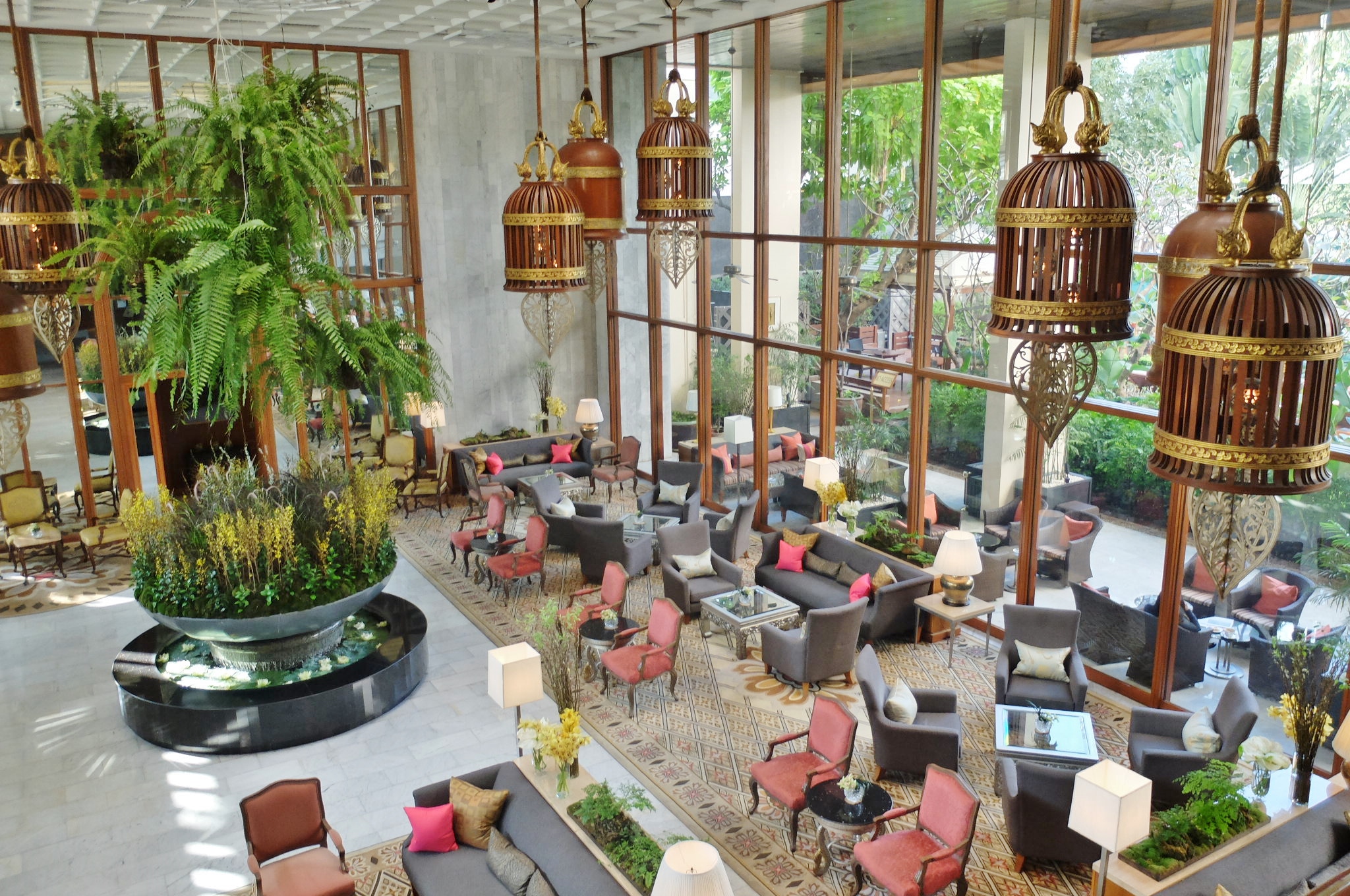 It is the classiest hotel in Bangkok and it is right on the Phraya river and the hotel has a shuttle boat from its individual pier towards the BTS Saphan Taksin. It boasts of a vast lounge area and a huge pool by the river, a penthouse that offers ayurvedic therapy besides a gym and also a cooking school. The rooms are in colonial style and there is a split level that has a bedroom lodged on its upper floor and a vast lounge on the other.
The Sukhothai Bangkok
This is a family compatible luxury hotel that offers an outstanding alternative of restaurants and enjoys a great location near South Sathorn, adjacent to the British embassy. It also houses a swimming pool, a gymnasium and even a tennis court. Sukhothai comprises of 210 rooms plus suites and its lobby and salon are replete with installation art and Khmer type carvings.
Step into the world of bliss by checking into these hotels that make your experience one of a royal guest feel.
You can relish every moment of your stay by saving on the Airasiago discount and coupon codes that makes you travel sojourn an affoardable one.
Sign up to collect offers
Collect offers
on Your phone
Get your hands on our Mobile Apps for Android & iPhone for offers on the go
Download App